Aussie State Floral Emblem Coasters
Aussie State Floral Emblem In-the-Hoop Coaster Designs. The complete coaster is finished in the hoop so no additional sewing is required. Simply choose your fabric, use a firm interlining for your coaster, place washaway stabilizer in the hoop, and you are ready to go.
Detailed instructions and design colour information are included in PDF format.
Hoop size: 4 X 4 inch (100 mm x 100 mm) or larger.
MOST POPULAR DESIGNS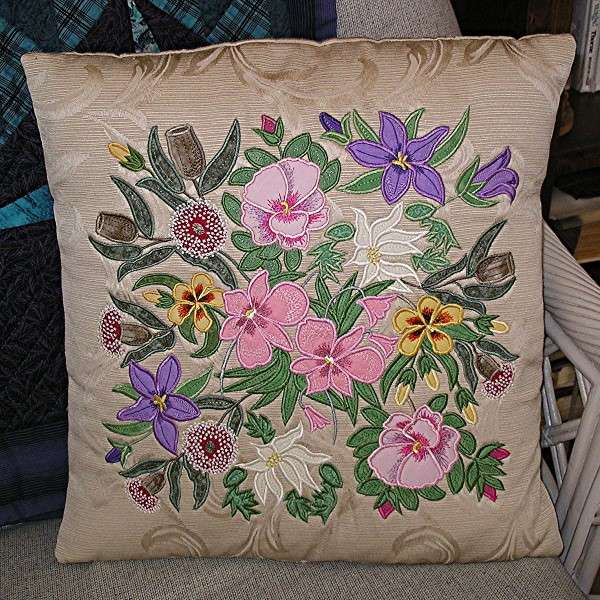 Combination of 6 designs, (180 mm x 130 mm each) create a lovely cushion front.


Headline
Subheading
A paragraph of text
Headline
Subheading
A paragraph of text